"L'équinoxe n'est qu'un moment éphémère. Entre la nuit et le jour, c'est un déséquilibre incessant. Mais là, la pente s'inverse, nous allons plus vers le jour que vers la nuit. Ou vers d'étranges mélanges, d'étranges fictions du temps et de la lumière comme des arrangements pour emplir l'air ?" - Paul Emmanuel Odin, 2015. Équinoxe is a title of the exhibition, in dialogue with Maxime Chevallier. I exhibit several photographs from the series UNE COLLECTE, an installation JESS, and a video installation JEU DE CARTES. JEU DE CARTES, shows about 400 of pictures played by two people as a card game. The rules are simple, the spectator can guess what they are quickly: based on associative principle of narration, same person, same place, same pattern, same gesture, the photographs are layed one on another and create a multi-layer puzzle. The video is projected on the ground so that the visitor can stand in the middle of the game.
Text, Victor Hurtel, 2015:
Je m'en balance, je force un peu les choses jusqu'à ce que je ne puisse plus les comprendre. c'est le risque, j'en meurs d'envie puisque il y a des choses incompréhensible, c'est pour leur donner un sens, il faut les traduire dans leur propre langue. Est ce que c'est un besoin nécessaire pour en appréhender d'autre ? Trop de fois j'ai basculé. Et à ce moment, qui est là? J'en recherche là venue, ceux qui me récupère dans l'obscurité. Par espoir que j'éclaire à nouveaux les jours et que ses derniers refassent connaissance.
C'est l'équinoxe, marquant le temps régulièrement, puis s'evade, pour attendre que nos rêves les plus proches le révèlent. Alors que je m'obstinent à croire que c'est dans nos sentiment les plus profond que les âmes se sentirait utiles et réconfortés, je forces sur mon corps, mon esprit se dérobe. Je cherchait les larmes pour équilibré ma chaise, jusqu'à ce que ma nuit m'annule, mais j'attend tellement le jours que j'y pense toute la nuit. C'est une vie incessante d'adolescence, faite de course en aller retour, de jeux d'enfant qui tente un passage nerveux et prenant pour traverser les tunnels. Jusqu'à ce qu'un printemps calme et serein les fasses renaître.
___
An article Equinoxe
Exhibition at La Compagnie - Lieu de Creation, Marseille, 2015

Jeux de cartes: 2015, Videoinstallation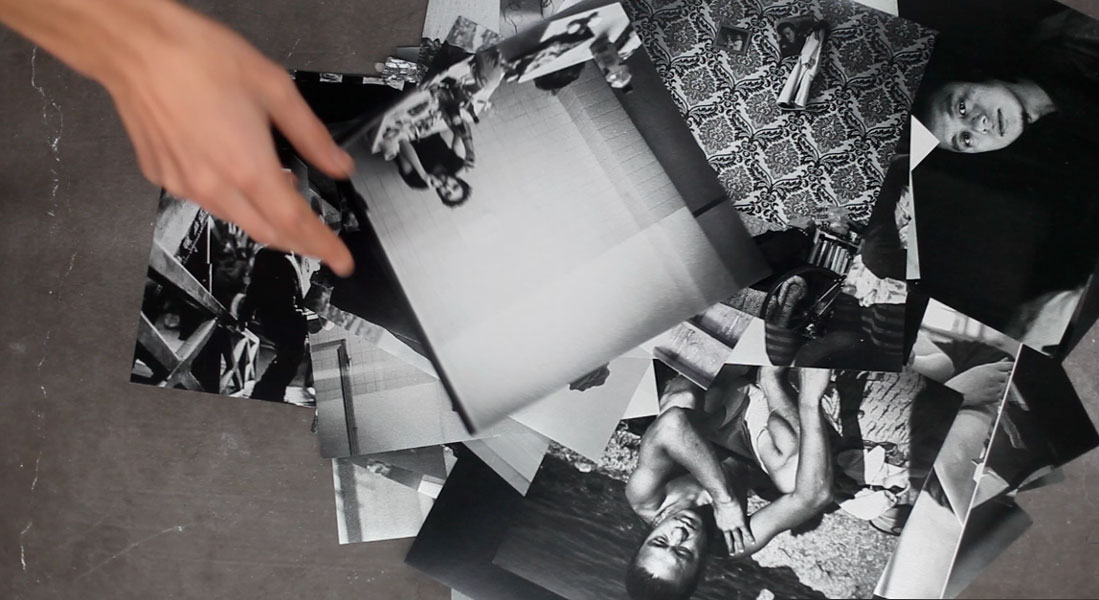 Jeux de cartes, 2015: Videoloop 45'

Jess, 260x320: Print on blueback, 2015. This work goes together with Maxim's drawing Jess.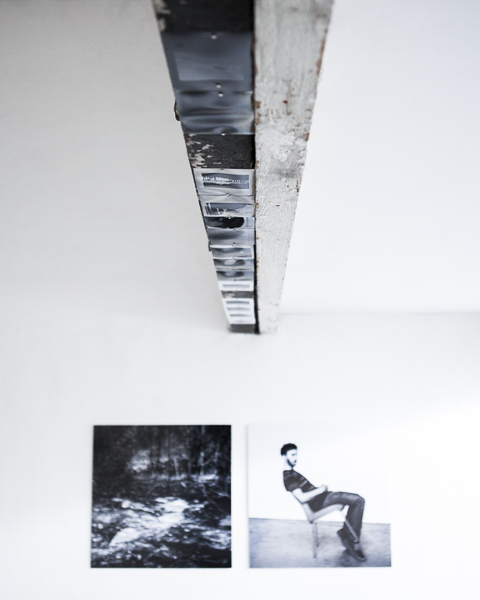 Silverprints: 2015, analog prints 10x15

Selfportrait with Maxim sleeping on a stone: 59,5x59,5 2015 Print on fine art paper, Alu-Dibond,